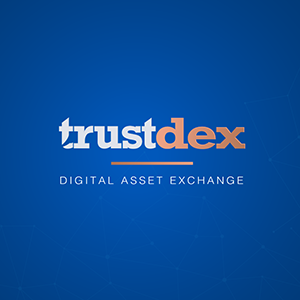 Headquartered in the UK with more than 5 offices across Asia, TRUSTDEX is a digital asset trading platform built on blockchain technology. In addition to buy/sell and trade, TRUSTDEX offers many other outstanding features such as crypto loan, savings, and secured transactions, etc. By providing users with a variety of convenient deposit and withdrawal methods, TRUSTDEX aims to become one of the top digital asset exchanges for crypto enthusiasts, especially the Vietnamese community. .
Fees
Currency BUY/SELL: VNDC- 0 VNDC/0 VNDC BTC- 0 BTC/0 BTC ETH- 0 ETH/0 ETH LTC- 0 LTC/0 LTC BCH- 0 BCH/0 BCH USDT- 0 USDT/0 USDT Markets Buy/Sell: VNDC- 0.10%/0.10% BTC- 0.25%/0.25% * Schedule of fees will vary from time to time More info here - https://trustdex.io/fee
Rating
2.8/5
Full address
352-356 Battersea Park Road, London, SW11 3BY, England
A list of related exchanges. The following list contains the top crypto exchanges which support Bitcoin, Ethereum, Litecoin, XRP and other famous alt-coins. Also, this list provides a glimpse overview to indicate which exchanges is better for active trading.